---
U-Beaut Polishes
Polishes invented and made in Australia for all woodworking applications.
SpeciaIising in friction polishes for woodturners.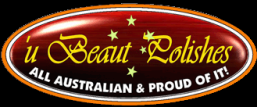 Woodwork Forums
All Australian Woodworking site. Includes sections on:
Woodwork, Woodturning, Woodcarving, Timber info, Tools, Finishing Products, and much, much more.


Metalwork Forums
All Australian Metalworking site. Includes sections on:
General Metalwork, CNC, Gunsmithing, Foundry, Auto Restoration, Antigue and Vintage Machinery & more.

Click on any of the above banners to go to the site.

This site has had 4,998,292,895 visitors since the
1st May 1998 until 1st April 2019