Welcome to:
U-Beaut Enterprises
WOODWORKING AUSTRALIA
The home of:
U-Beaut Polishes
Polishes invented and made in Australia for all woodworking applications.
Specialising in friction polishes for woodturners.
CLICK BELOW ICON TO VISIT U-BEAUT POLISHES SHOP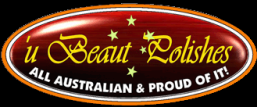 WOODWORK FORUMS
All Australian Woodworking forums. Includes sections on:
Woodwork, Woodturning, Woodcarving, Finishing, Tools,
Restoration, Timber, Projects and much, much more.
CLICK BELOW ICON TO VISIT WOODWORK FORUMS




METALWORK FORUMS
All Australian Metalworking site. Includes sections on:
General Metalwork, Gunsmithing, Foundry, Auto Restoration,
Jewellery, CNC, Antigue and Vintage Machinery & more.
CLICK BELOW ICON TO VISIT METALWORK FORUMS


Click on any of the above banners to go to the site.

This site has had 6,876,927,566 visitors since the
1st May 1998 until 1st December 2021
Copyright © 1998 - 2019 U-Beaut Enterprises
This site last modified: Monday, 06 December 2021